 Lindisfarne Oysters are available for sale all year round. They begin life in a hatchery, and when about the size of a thumbnail, are transferred to the oyster beds in the sea off Lindisfarne.
They lie in fine mesh bags lying on intertidal trestles, using only the natural resources of the cool, pure Lindisfarne waters for their food; they can take up to four years to reach maturity.
After a 42 hour purification period, the oysters are packed into chilled boxes and supplied with storage and opening instructions if requested.
Lindisfarne Oysters can be eaten raw, served on the half shell with a little lemon juice and black pepper or a dash of Tobasco. They can also be cooked, either in or out of their shell.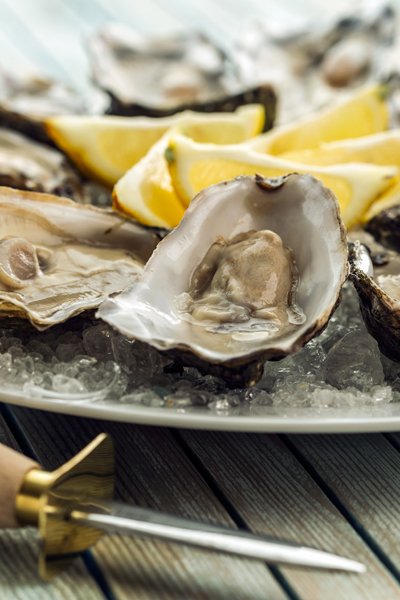 Lindisfarne Oysters, a family run business was established in 1989. Our high quality pacific oysters (Crassostrea Gigas) are grown on the seashore within the Lindisfarne National Nature Reserve.
We are members of the Shellfish Association of Great Britain and all of our oysters carry a Northumberland County Council EHO Healthmark. The Oyster Farm has a close working relationship with Northumberland County Council Environmental Health Office and operates a HACCP plan.
Fresh oysters are available all year round, direct to your door from the Lindisfarne Oyster Farm.
Our customers include private customers, restaurants and licensed premises and specialist wholesalers based throughout the whole of the United Kingdom.